There are nice web editors out there which are ready to be used: you just download them and plug them in your page. I have used myself both CodeMirror and ACE in the past. For example I wrote a plugin for CodeMirror to support PlantUML. However there is an issue…

R&D Projects
Do you have some project in mind and no idea how to realize it?
I love to face challenges and on my side I have a strong academical background and experience among several fields, collected working in 4 countries.
Because of this I have a wide toolbox I can use to solve your problem.

Language development (DSLs)
Among all the possible tools I love languages in particular, because they are tools for the mind. The right languages can make much easier to reason about problems.
I build languages and supporting tools using tools like Jetbrains MPS, Xtext and ANTLR.
Textual and graphical languages, code generators, interpreters, simulator: all you need for you Domain Specific Languages.
I am Federico, I have been writing software since I was 8.
I love it.
I am Italian, but I lived in Germany and Ireland before moving to France.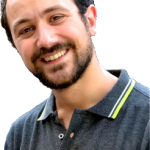 PhD in Software Engineering
I firmly believe in learning by doing. However good education does not hurt, so I attended the best technical university in Italy (Politecnico di Torino) and I spent 2 semesters in the best German one (Karlsruhe Institute of Technology) and one as a visiting researcher in Munich (at Fortiss)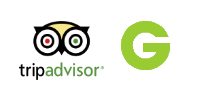 Work for well known companies
I worked full-time for a few companies, including TripAdvisor and Groupon. There I met incredible people but most importantly I have learnt to work at a fast pace while keeping the higher standards.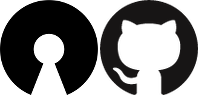 Open-source
I participate in several open-source projects as maintainer, committer or simple contributor. On my GitHub profile you can find more than 100 repositories written in all sort of languages: JRuby, Haskell, Python, Java, C#.
I know, finding technical help is not the easiest thing.
Hopefully I can be the right person to design and implement your projects.
If not I will try my best to give you the right directions and help you find who can help you.